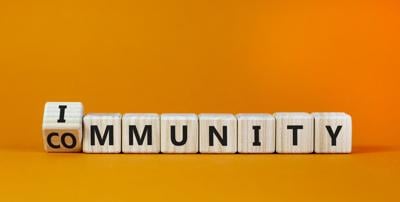 COVID-19: At-Home Collection Kit
The State of Wisconsin and Vault Medical Services have teamed up to offer a new COVID-19 testing option for everyone who lives in Wisconsin, with or without symptoms, at no cost. This new service allows people to collect their own saliva samples for testing in their home.
COVID-19: At-Home Collection Kit | Wisconsin Department of Health Services
To schedule a 1st, 2nd, 3rd, or booster dose of the Pfizer COVID-19 vaccine, please use the link below to self-schedule at one of the health departments clinics. Clinics are usually every Tuesday morning. Please check this site frequently as appointments fill quickly.
Clinic, Tuesday, January 18, 2022:
https://www.signupgenius.com/go/10c0c44ada72ca2f9c16-covid1910
Clinic, Tuesday, January 25 , 2022:
https://www.signupgenius.com/go/10c0c44ada72ca2f9c16-covid1911
---
Lost your Vaccine Card?
If you received your vaccination in Wisconsin, you can access and print your entire vaccination record using the Wisconsin Immunization Registry (WIR). Your WIR record can be used in place of your vaccination card.

If you have a social security number, Medicaid ID, or Health Care Member ID, you can access your record through the Public Immunization Record Access webpage.
If you do not have one of these numbers, you can access your record one of two ways:

If you received your vaccination in another state, go to that state department of health website to determine how to get a copy of your record.
---
Chair Yoga for Seniors Offered!
Chair yoga for seniors comes to Florence County (uppermichiganssource.com) Click to watch TV6's Clint McLeod's interview with Lynn.
Lynn Mueller, Certified Yoga Instructor, offers yoga classes in Florence County. Classes include yoga with or without a chair and slow flow yoga. To register for a class, call the Florence County Aging and Disability Resource Center at 715-528-4890.
---
Florence County Responders-
To all responders, the Florence County Health Department staff would like to extend an enormous THANK YOU to our county responders for all they have done and continue to do to keep our families and friends safe! Your diligent work does not go unnoticed. This is also a great time to remind everyone to take care of themselves and loved ones and offer help to those who may be struggling.
Florence County offers many resources for substance use and mental health. For more information on mental health resources in Florence County, call Florence County Human Services Department at 715-528-3296 or click for a list of Florence County Resources.
To bring awareness to the high rates of mental health issues and to educate first responders on self care, visit the Code Green website.